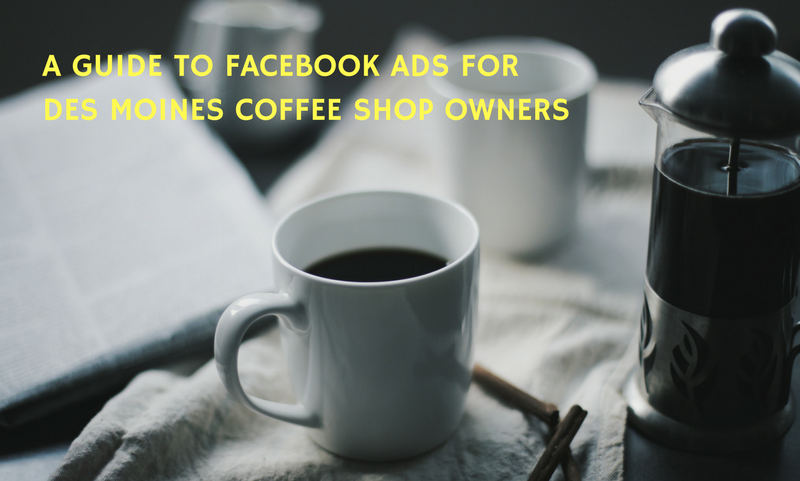 You own a coffee shop in Des Moines and you have a great location. Right in the heart of the ever-growing East Village, or perhaps it's located near Drake Univerisity to cater to the students for the caffeine jolt and a place to study.
As a small coffee shop, using social media might seem not worth it since you have a local customer base. So why should you use social media to sell more coffee? Especially when you think you have reached out to all potential local consumers. Honestly, the truth is that you need to have repeat customers.
Having a social presence, and running Facebook ads, can provide incentives for a customer to come back. Some of these incentives could be to substitute their coffee maker at home or office with better alternatives like freshly brewed in-store coffee.
Grab a cup of coffee and let's dive into 3 different Facebook ad campaigns you could use to gain additional customers and awareness of your coffee shop.
Campaign #1: Test a general audience for coffee shop fans.
To do this, you should target Des Mones, West Des Moines and surrounding suburbs.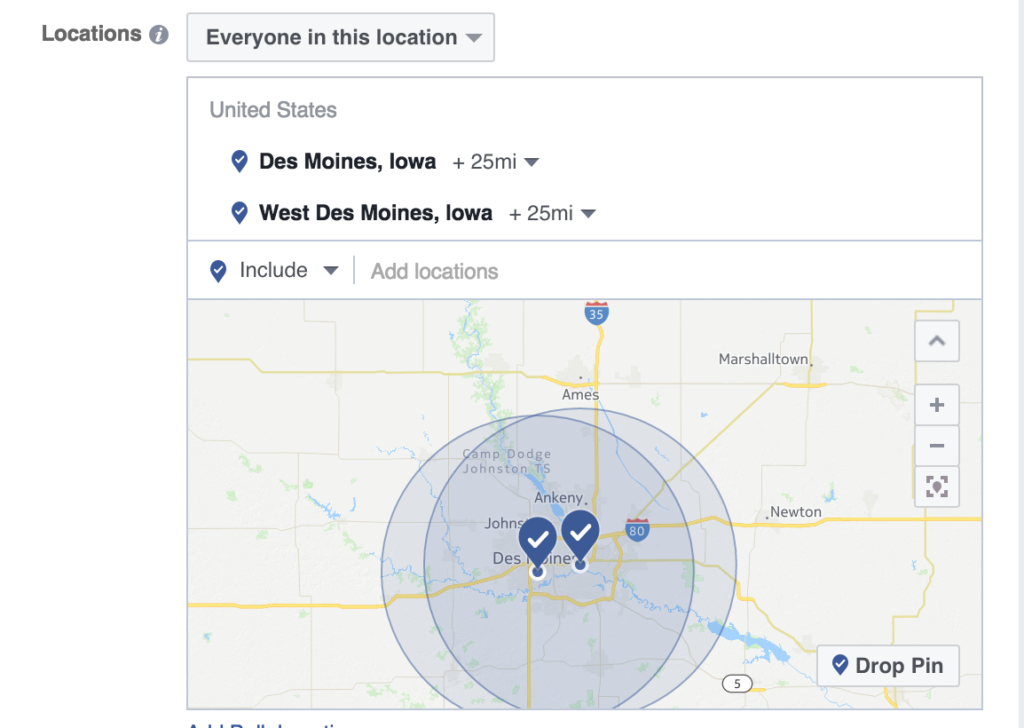 Then, you will want to specifically target people with an interest like coffee, tea, and food. You can even dig deeper into the purchasing behavior of your customers and/or potential customers. If you have a special with coffee beans that you want to let people know about, you would want to target the people that are most likely to purchase coffee beans. The Purchase Behavior on Facebook is very powerful.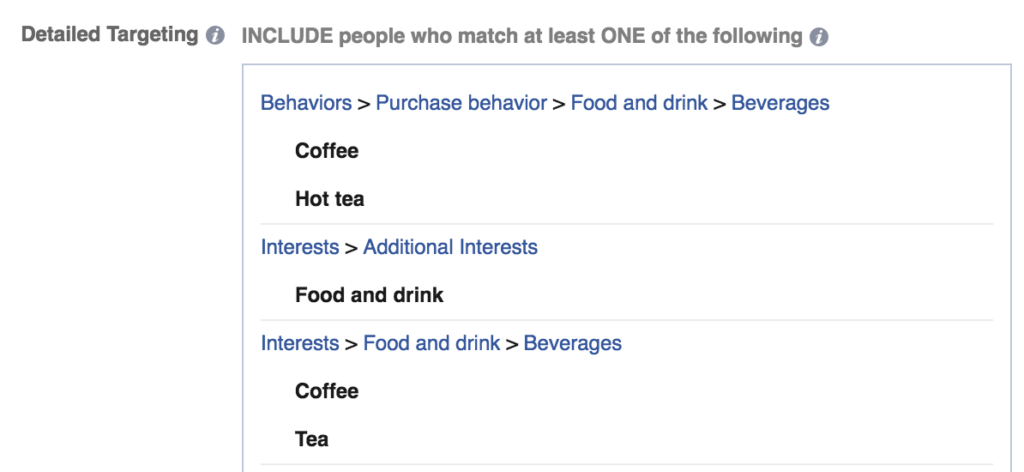 Campaign #2: Target employees of the nearby commercial center.
In Des Moines, there are plenty of large corporations with, we can probably guess, #WorkCoffee isn't always the best. This is when you can use Facebook marketing to really capture the KLT. KLT is an important part of any social media campaign. KLT stands for Knowledge, Like, and Trust. Once you put your coffee shop in front of corporate or small business employees, they will become knowledgeable about your product and services, come in and like your coffee and then they'll be able to trust you for a great cup of coffee the next time they come in.
Campaign #3: Target students at a nearby college.
For the coffee shops in Des Moines like Zanzibar, Mars Cafe, Java Joes and Smokey Row there is a great market for students looking for a coffee shop to study at. Students from Drake University, Des Moines Univeristy, and Grandview University are loaded with stellar students that would love a change of scenery from their campus library. Perhaps, maybe it's not to study, but to just take a break from the study grind and to catch up with some friends or play games in a coffee shop. Simply swoop at the opportunity by creating an ad that reads something along the lines of: "Nick's Java House: Helping Students Dominate Midterms since 2005".
The point of these examples is to show that social media has the potential to transform any business. No matter the size or location of that business.
It's important to realize social media is not just for online businesses and middle schoolers any more. It is for any business. It is for your business.