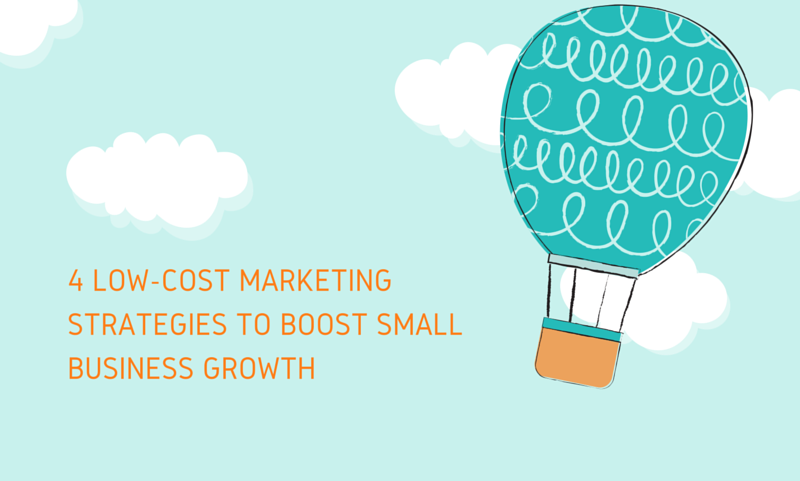 Everyone wants new customers, bigger profit margins, and more success. But small businesses and startups need to make this kind of splash without the massive resources of large organizations.
What small businesses lack in budget they can make up for it with a personal, creative approach to business growth. With a strong strategy, small business owners connect with potential buyers and expand their community.
1. Amazing Customer Service
In the end, amazing customer service is always the best way to growth hack your way to higher profits. When your employees create a unique customer experience and respond to both praise and complaints with equal care, people respond.
Strengthen your customer service by over-communicating your appreciation to customers, and whenever possible, rewarding them with above-and-beyond service.
Give them a discount just because or take that second glass of wine off the bill. When people feel like they're "regulars," they're more likely to stick around and refer friends.
2. Contests
People participate in contests because they offer excitement and the possibility of a reward. These events naturally spur customer engagement, which inevitably, boosts sales.
Contests don't require a significant financial investment either. Create an enticing offer that ties into your company brand without dipping into your revenue stream: a dinner for two, a gift basket, or a giveaway of a new product.
Next, ask your customers to give you their contact information in exchange for an entry into the contest. Savvy business owners also incentivize social sharing with the promise of extra entries into the contest. This approach also spreads the word about your business, increasing name recognition online.
3. Blogging
Adding content to your website creates an immediate and personal connection with your readers. Start the blogging process by brainstorming a list of topics that revolve around your company's mission and meet the needs of your customers.
If you're unsure, check out similar companies who have developed a strong online presence.
Peace Coffee creates a clear narrative for their business with regular blogs about their Minnesota-based coffee shops. They talk about current events, collaborations, and their involvement in local non-profits. Their strategy works because it stays true to their brand. Blogs don't need to be fancy — the best ones walk a fine line between being professional and personal. Avoid sales-y language and make sure to proofread.
4. Social Media Marketing
Social media marketing is an easy way to engage a broader community with a limited budget. You don't necessarily have to hire a new employee either. A lot of small businesses rely on their owner's social media accounts — Instagram, Twitter, and Snapchat — to share the personal side of their company.
When building a social media strategy, shine a light on the core values and identifying traits of your small business. Pella Fieldhouse, an indoor sports complex , developed a social following by bringing attention to their services in a one-of-a-kind way. They started investing in social media advertising and gained over 650 web visitors to their Bubble Ball and Birthday Party options which generated a number of sales. By taking their local brand to a new level, they gained a new level of awareness in their community.
These low-cost strategies bring depth to your marketing plan without taking resources away from your budget.
The best part: they're just as effective for new businesses as they are for established companies, regardless of current your profit margins.
Leave a comment below telling me which strategy you want to try today!